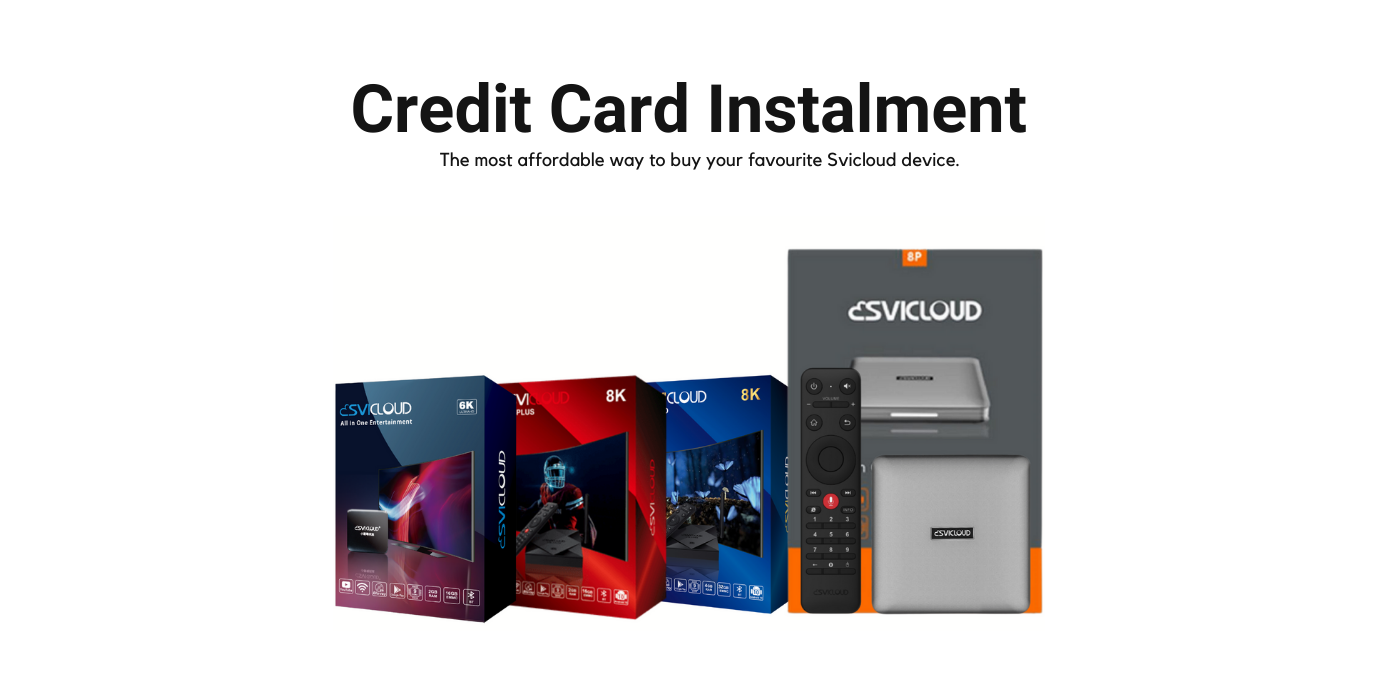 0% Interest. Up To 6 Months Instalments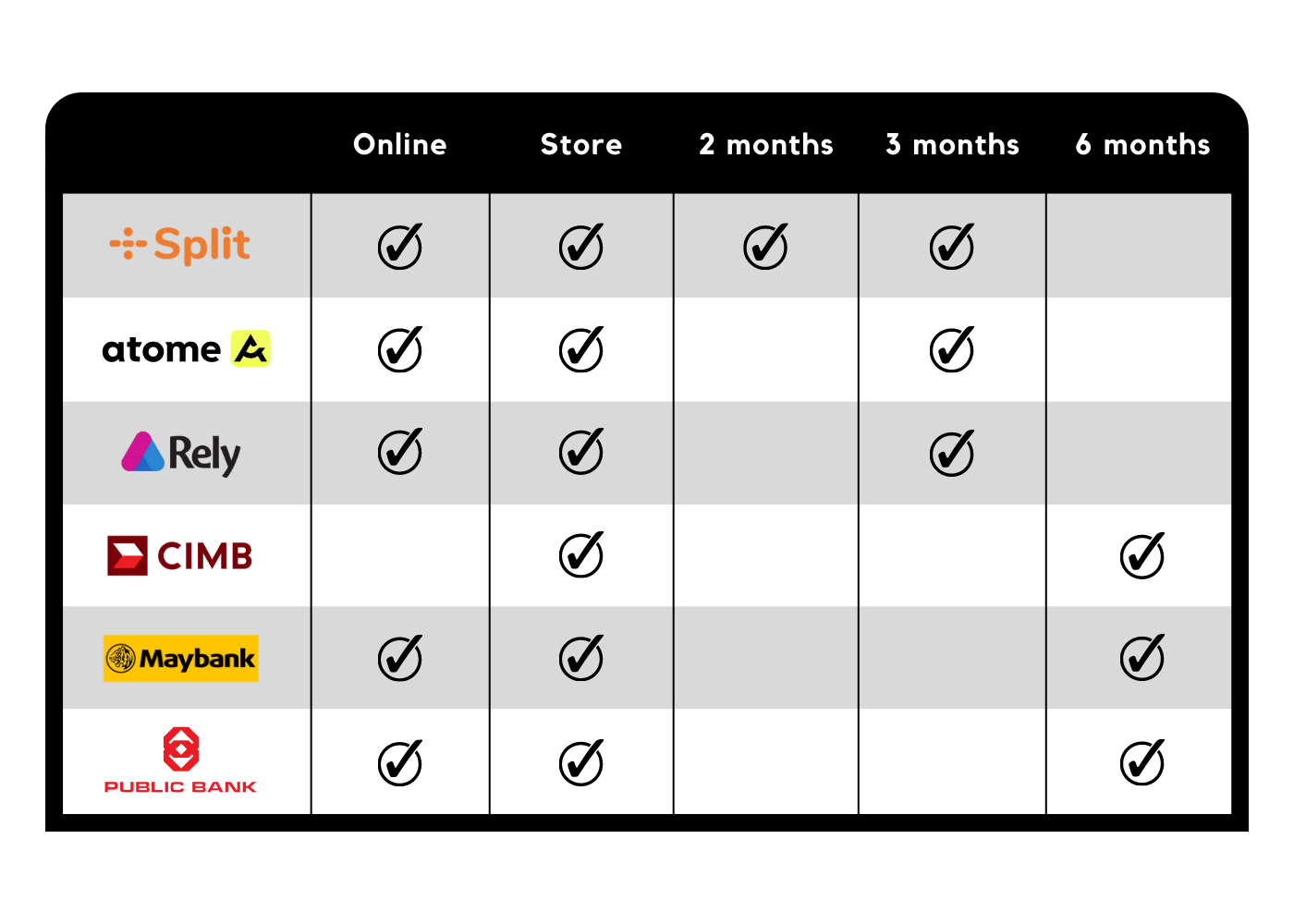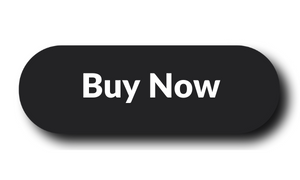 ---
For Online / In Store Zero-Interest Instalment
SPLIT
2 & 3 Months | Minimum purchase of RM370 required
Maximum purchase up to RM1,500
Can purchase Online or Store
---


Atome
3 Months | Minimum purchase of RM370 required
Maximum purchase up to RM1,500
Can purchase Online or Store
---
Rely
3 Months | Minimum purchase of RM370 required
Maximum purchase up to RM1,500
Can purchase Online or Store


---
CIMB
6 Months | Minimum purchase of RM530 required
Maximum purchase up to RM2,000
Can purchase In Store Only


---
Maybank
6 Months | Minimum purchase of RM530 required
Maximum purchase up to RM2,000
Can purchase Online or Store


---
Public
6 Months | Minimum purchase of RM530 required
Maximum purchase up to RM2,000
Can purchase Online or Store


---
1. What is 0% instalment?
No interest will be charged on your easy payment plan purchase.


2. What are the options of tenure ship is available?
Instore: 2, 3 & 6 months with Split, Atome, Rely, Cimb, Maybank and Public Bank.

Online: 2 and 3 months with Split, Atome, Rely, Maybank and Public Bank.
Please refer to the table above for more information.


3. Are there other additional fees?
No interest, extra hidden charges will be imposed on your EPP purchase. Please check with your bank for other bank charges.
4. Are debit cards available for 0% installment?
Debit cards installment is only available via online - SPLIT, ATOME & RELY payment. more info.


5. Can I purchase an item with mix payment methods and 0% interest installment?
Yes, you can make multiple payment methods for your purchase. Example, total purchase price RM1,000, RM500 cash and balance RM500 in installments.
*DCTB reserves the right to amend the terms and conditions without prior notice.
*Terms and Conditions apply